Braided Rugs
Braided Rugs are a staple American product. Back in the Colonial days, these rugs could be made from old clothes, empty sacks, and other materials that are laying around. These rugs provide protection and comfort to any home they inhabit. Braided rugs are made in a multitude of ways that allow for high effeciency and high cost effectiveness. Because of the density of a braided rug, they can withstand quite a lot of use and they are easy to clean.
What makes a good braided rug?
Classic Weavers used to produce some high quantity rugs before going out of business, this gives us a lot of unique insight into what is a quality rug in any style. For many naive buyers, they believe that the main part of a rug is in the name that precedes it aka Indian, Persian, Braided. In reality, you can buy Indian Rugs of extremely low quality and Machine Rugs of extremely high quality! It is a very comon misconception. Here is a brief guide on things you should look for in your purchasing desicions.
Uniformity
One of the critical features of a rug is its uniformity. This being how flat it can lay on a surface. For thick pile carpets, this is a measurement of how well they can create a flat surface over uneven terrain. For Thin piles, this is an estimation of how well it can contour to the terrain it is over. If the uniformity is poor, then this rug immediately becomes a hazard and many homeowners have to hide them when being audited for insurance. Also, if the corners flare up upon purchase, then within months of use, you can expect it to get worse and rapidly become unsuable.
Pile Height
When chosing a Braided Rug, this is not aplicable. However, for knotted carpets, this is a very important design choice. High pile carpets are either, of a traditional design with a focus on functionality, or a modern design with a focus on aesthetics. When purchasing a high pile rug, you will very rarely find the Bukhara or other prints, simply because they are too detailed for high pile knotting. However, you are very likely to find sleek modern designs. For Low Pile rugs, expect traditional aesthetic rugs or modern functional rugs. The modern functional includes many kitchen rugs of coffee shop style rugs. The traditional aesthetic low pile rugs are however the standard in highest fashion and price as the designs are very ornate.
Density of Knots
The true effect of knot density is a highly debated question. The usual range is from 30-300 Knots per square inch(kpi). Many low quality rugs may have upwards of 100 knots per square inch whilst some high quality ones may have a coarse 45-60 kpi. This is because kpi is not 100% correlated to the feel of a carpet. However, KPI is related to price because the extra knots are labor intensive. Therefore, for highest and longest lasting value, expect to look at higher kpi.
Material
No matter which style of rug you are interested in, there is always the question of what material to have it made out of. The material will change everything from comfort and placement, to long term cost of maintainence and cost of cleaning. Synthetic rugs are often much shorter lived, not because they fall apart, but rather because they have a lower perceived value and are therefore often replaced rather than refreshed. Furthermore, Wool or organic fibers are a signifigantly higher maintainance. Often times they require a specialized cleaning method, a professional cleaner, and weekly maintainence. These rugs are often subjected to damage that synthetic rugs may not be such as ripling, shrinking, or expansion. It can be a very tough decision to pick between a synthetic polyester/nylon and the organic wool/cotton and the decision carries long term weight.
Classic Weaver's #1 Picks

Best Kitchen Rug

| Java Braided Rug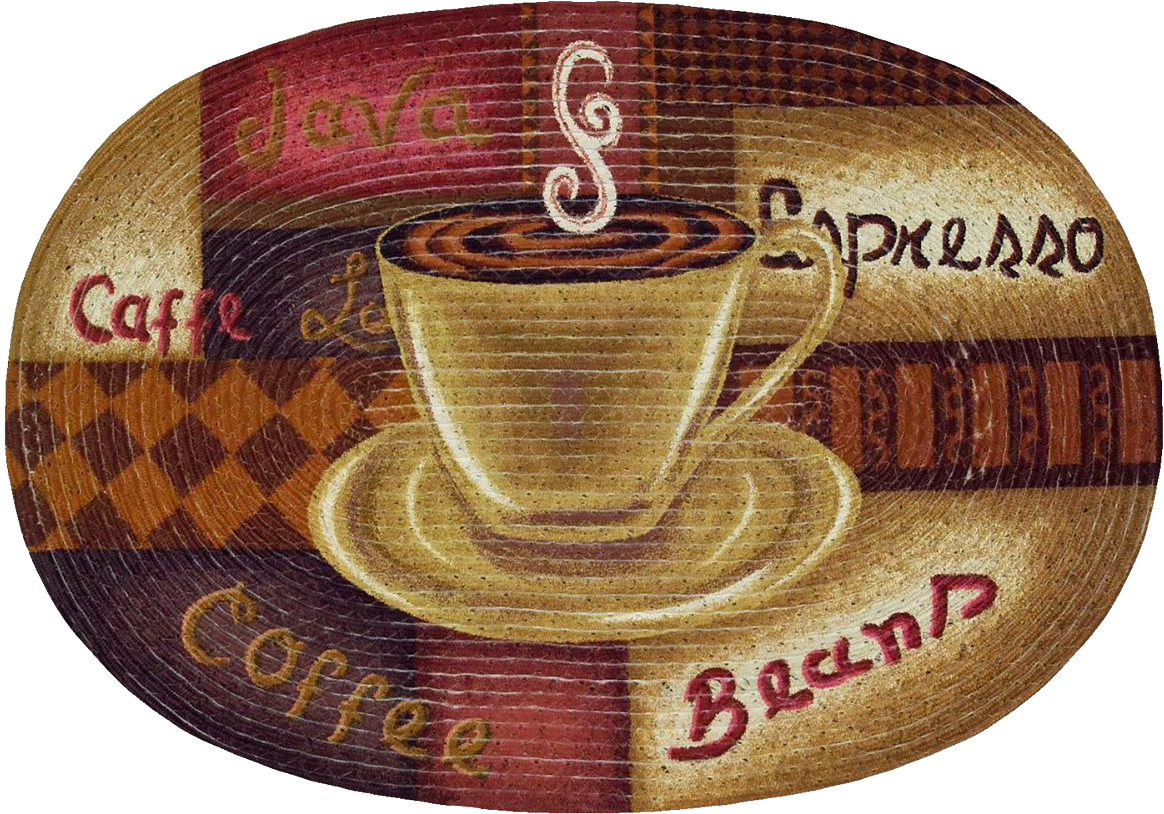 This is a classic braided rug that is extremely strong and great for your home or kitchen. The colors on this model are very bright and it will lighten up your morning! This is a machine made and affordable option. The low costs may lead you to expect lower quality but fortunately that is not the case. This rug does slip a little so we suggest the use of a rug grip (Amazon) on the bottom side
Best Area Rug

| Safavieh Oval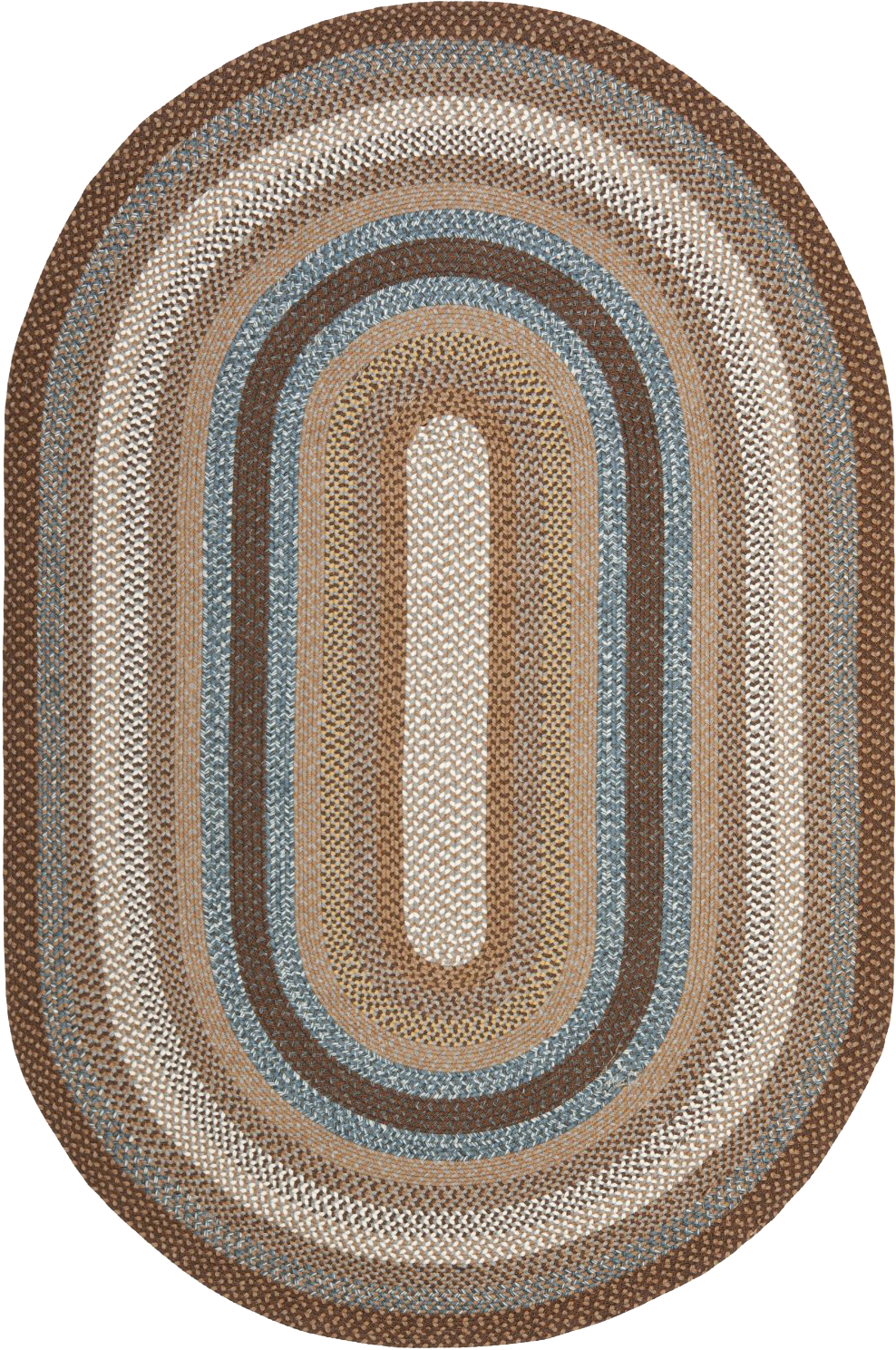 This is a well reviewed Area Rug by a lesser known brand. Even without the brand name, this is an awesome rug that covers a lot of real estate and looks very elegant. For larger rugs like this, the braided stucture provides a lot of comfort and structural support. This decoritive piece is meant for use indoors, but we personally use it on a patio and as long as it stays dry it does well and looks great.
Best Flatbraid Rug

| Rectangle Rug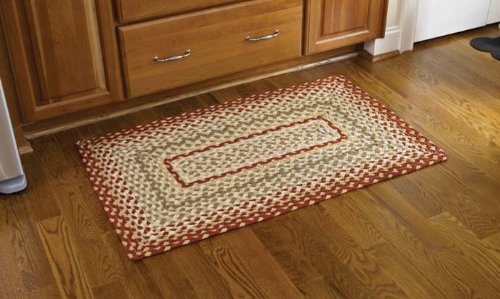 Mill Village is another small brand that focuses on quality rather than the marketing. This product in particular looks very elegant and makes for an awesome braided solution. It uses a flatbraid method to increase the durability of the mat and increase its ability to stay in place. While other rugs this size may slip and move, this pbraided rug will stay in place.
Best Greatroom Rug

| IHF Braided Rug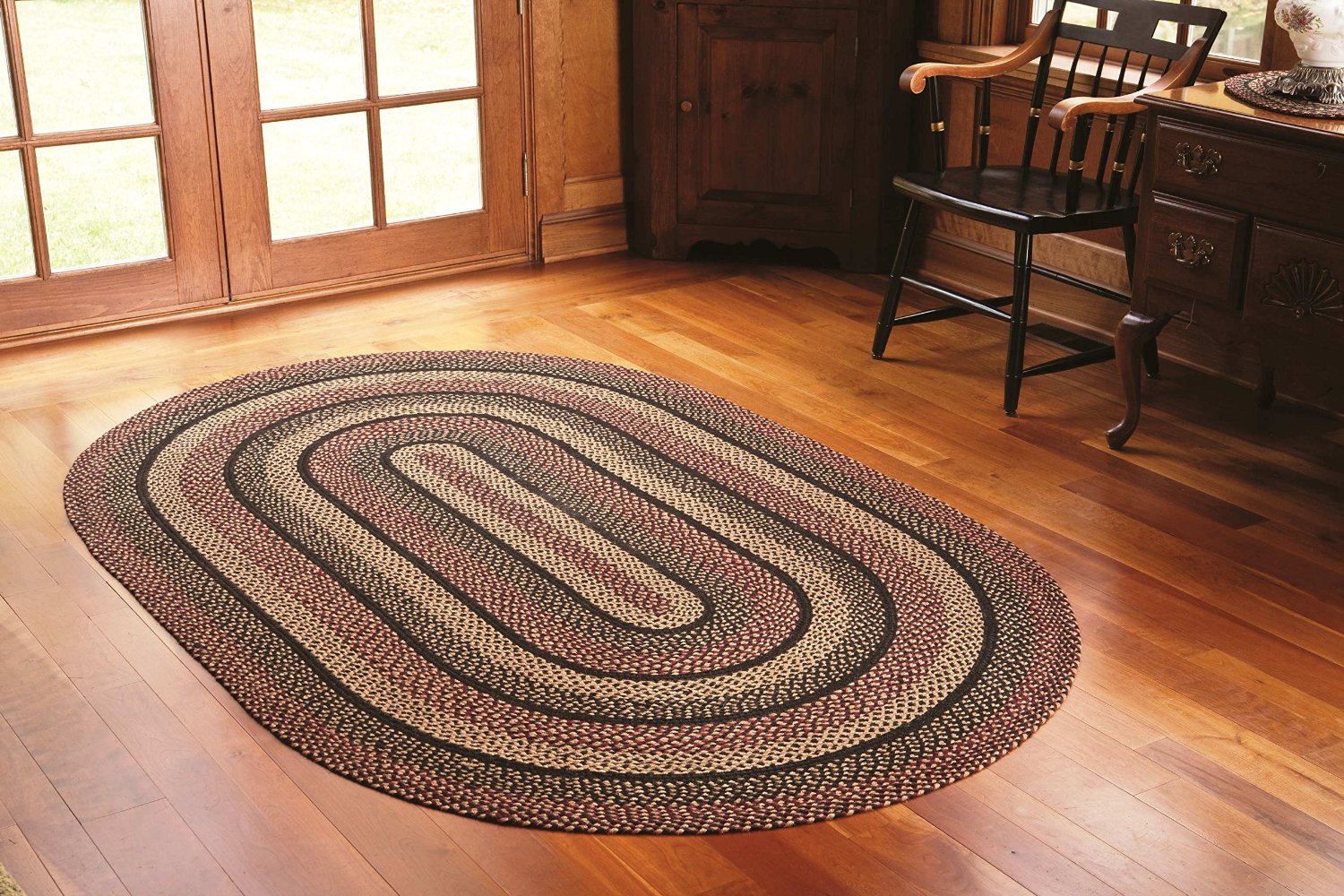 Braided rugs and harwood floors always look good together, but this rug in particular takes it up a notch. This HANDMADE rug by IHF is a dark color that has a large variety of sizes to match whatever needs you have. Our favorite part of this rug is the design, it has a rich color combination with a classic pattern. Definitely grab this rug while it is here!
Latest News!
Our Main Gallery is almost finished. We have collected dozens of images of these styles and will be uploading the gallery soon
Best Rug Grip
Classic Weavers suggest a rug grip go with every rug to prevent slips and increase performance of rugs.